Who else just loves this time of year? This is such a fun festive time full of traditions and good food! Over here in Hawaii its still too hot to truly enjoy pies and cobblers so here's a shake twist on a holiday favorite- pumpkin pie! Speaking of pie, do any of you have a good recipe for gluten free pie crusts, or vegan pumpkin pie?! If so let me know! The last time I tried making a pumpkin pie Shem looked at and literally said, maybe we should just toss it… hahha. It was like pumpkin cottage cheese! I need help!
Whats your favorite fall dessert? Maybe we can make it into the next shake!
For now, hear is the recipe below!
The only thing you need to prepare is freezing bananas and freezing almond milk ice cubes!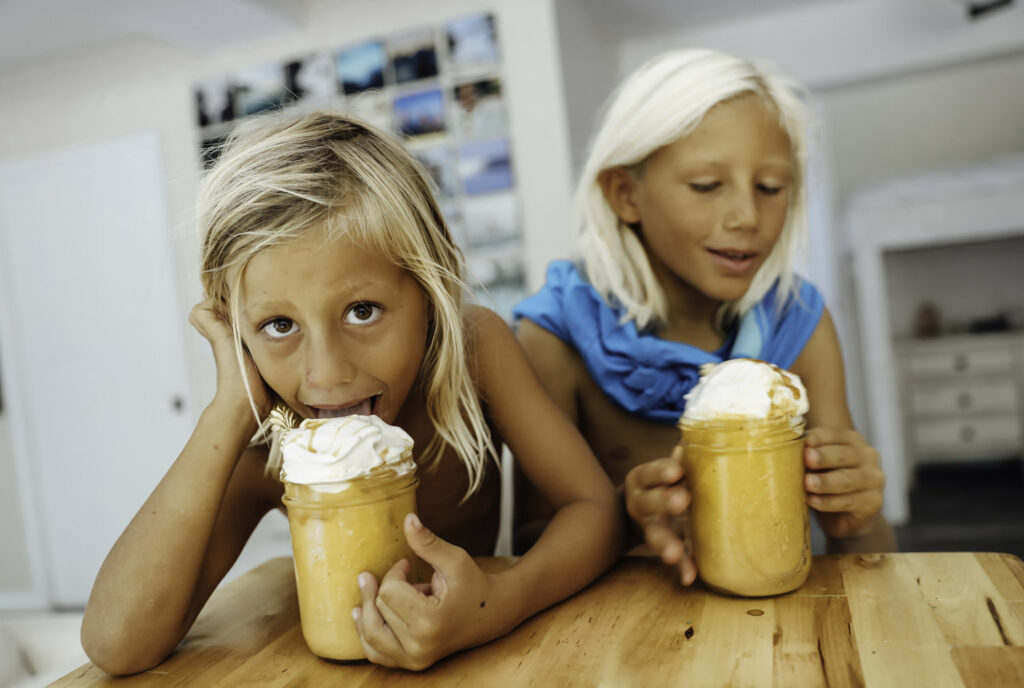 INGREDIENTS
Serving size: 2*
1/2 cup almond milk or fav nut milk
7 almond milk ice cubes
3 frozen ripe bananas
¾ cup 100% pure pumpkin puree
1 tablespoon pure maple syrup
1 tablespoon coconut sugar or maple syrup ( add more to taste)
1 teaspoon pumpkin pie spice
¼ teaspoon pure vanilla extract or 1/2 vanilla bean