Chocolate Fudge Shake withWelleCo NOURISHING PLANT PROTEIN chocolate.This protein is their original powder and one that we have been using for over a year now. Each serving has 15g of protein and what I love is that it was created with a lower carbohydrate content. This adult powder has the same ingredients mentioned in the kids protein but with the addition of all 9 essential amino acids which helps metabolism when combined with diet and exercise, B vitamins to aide in heart health, mood, weight and digestion and dandelion to help with liver function and so much more. These powders have everything.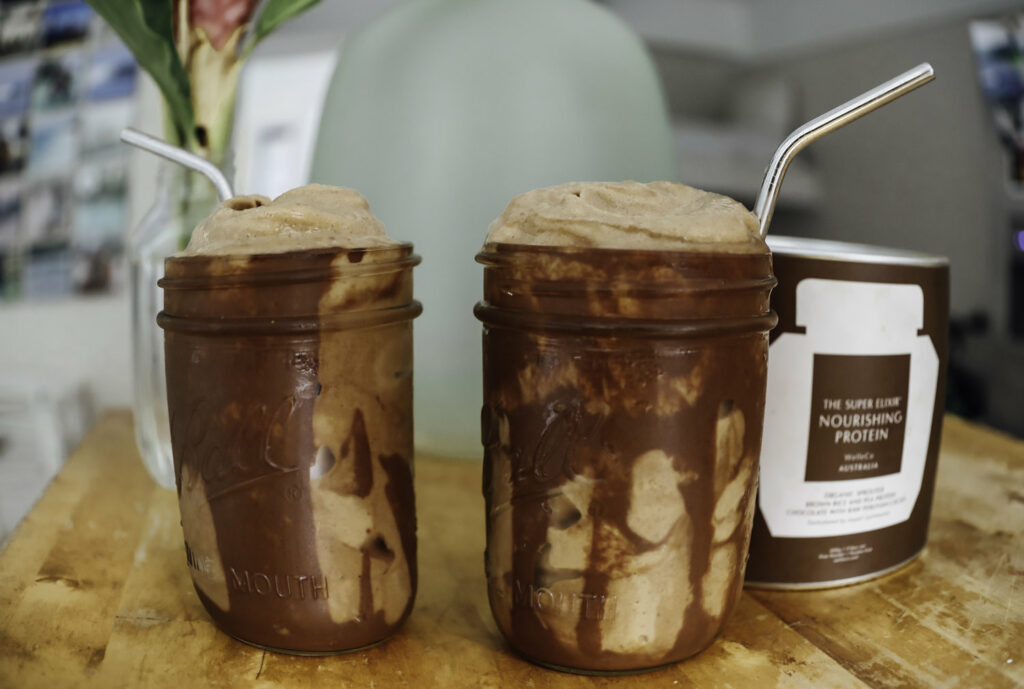 CHOCOLATE FUDGE SHAKE
Servings: 2
*Try to use organic ingredients.
8 frozen Almond Milk Ice Cubes (I always have these made in my freezer). Simply freeze your favorite almond milk into ice cubes and store in an airtight container.
*(OR for a slightly creamer version use 4 canned coconut milk cubes and 4 almond milk cubes)
4 ripe frozen banana
2 rounded tablespoons coconut sugar or 1tablespoon maple syrup
1/2 teaspoon vanilla extract
1 rounded tablespoon cocoa or cacao powder
1/4-1/2 cup almond milk
Blend and mash together until thick and creamy and enjoy! Add Peanut Butter for a yummy twist!