It's always fun to create in the kitchen with the kids! The boys always love experimenting and trying new things and as a mom, Im so stoked Tama and Ira want to make something that is healthy that is going to nourish their growing bodies. When the things they want to make are healthy and taste good then everyone is happy!
Tama and Ira were excited to experiment and come up with different recipes for the Super Elixir swap. Welleco is promotes healthy living and asked us to participate in swapping out a processed sweet treat with their Kids Super Elixir Nourishing Protein. Have you ever had a Wendy's frosty? This tastes like that with added peanut butter but our homemade version is full of plant power!
Wellco protein powders come in a variety of different flavors which are vegan friendly and taste amazing!! We have been using their powders for the past 3 months now and the kids and Shem and I all love it! It tastes amazing, feels amazing on the body and its something simple to make when our live is on the fly, which is pretty much every day! haha.  Hope you are all good~ Recipe below!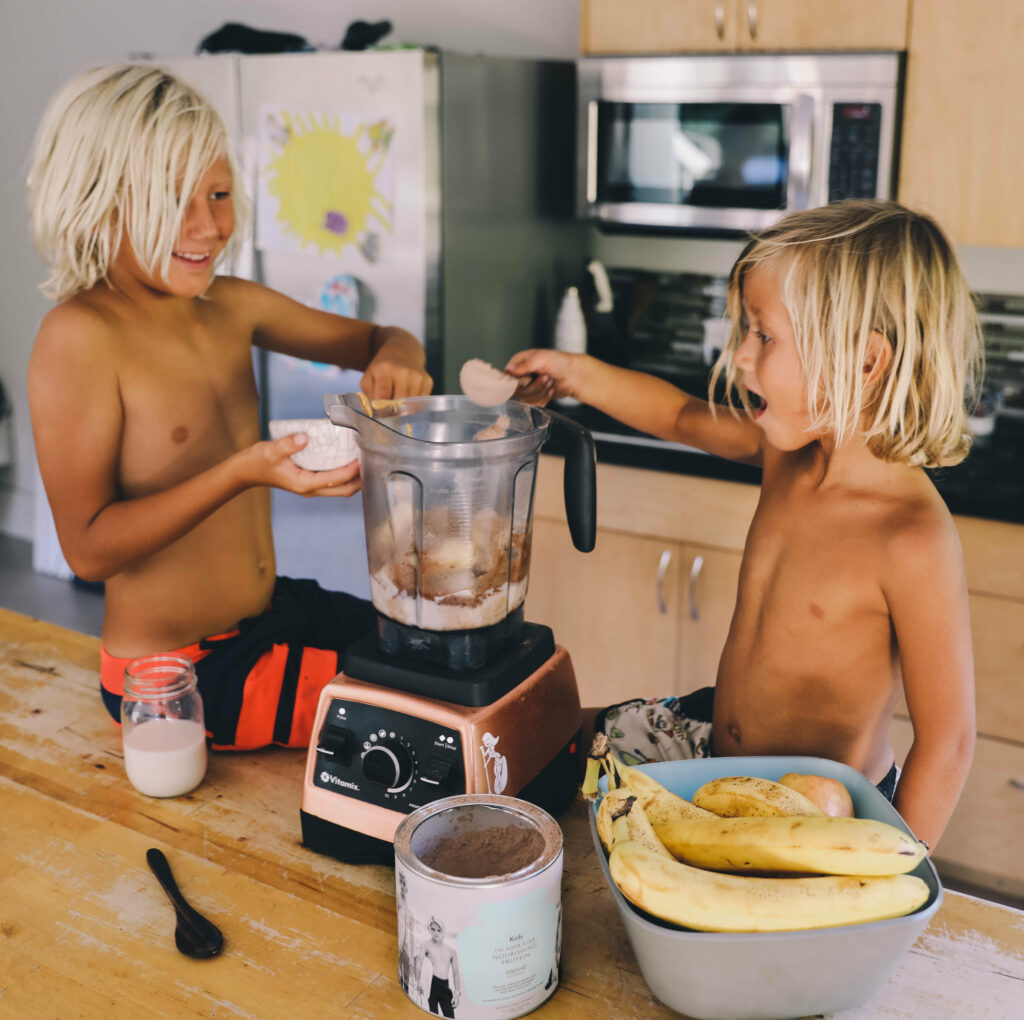 R E C I PE
(Makes 2 servings)
⁃ 2 scoops Welleco Kids Super Elixir Nourishing Protein
⁃ 8 cubes frozen almond milk
⁃ 4 frozen ice cream bananas or whatever bananas you have available
⁃ 1 tbsp organic non sweetened peanut butter
⁃ 10 oz almond milk
S T E P S
Place bananas in blender first then add your protein powder. Then add the rest of your ingredients with your nut milk being the last ingredient that you add to wet the protein powder to keep it from sticking to sides of blender.