Everything in greens tonight! These noodles for starters are such a great find at costco! Organic Gluten free edamme two ingredient noodles (organic edamme and water). Not bad! The brand is Explore Asian Authentic Cuisine and I just looked it up and you can buy them on amazon! haha. What can't you buy on Amazon!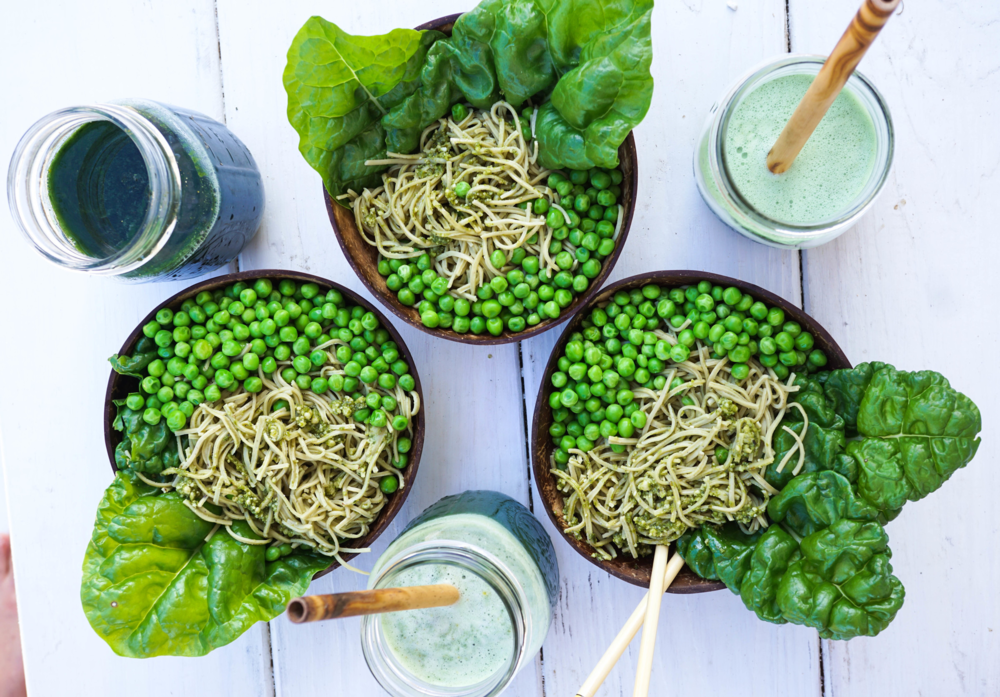 At first my kids were hesitant because one.. its something new and two because they were green but that was soon forgotten after their first bite! Our rule is 'you don't have to like it but you have to try it". This seems to work like a charm (once its convinced this rule means business :).
We used big fresh swiss chard leafs from our garden as a salad. I wrapped my vegan pesto pasta inside like a lettuce wrap and it was awesome!! (Swiss chard is awesome for lettuce wraps).
For the drink! Its two bananas, water, ice and super greens powder (my favorite is Enerex by far.. the taste and the quality is the best in my opinion and I have tried sooo many (also it was recommended to me by my families most trusted doctor).
For best digestion, drink the drinks before and then eat your cooked portions!
Hope you love it! I'm so happy to find a healthy gluten free pasta that tastes really good!
Today has been wild! Wanderlust ( a massive yoga festival) started today and I am super excited to get the chance to attend thanks to LuluLemon. So so grateful for the opportunity! Yoga is a passion of mine that I have kind of put on the back burner ever since every time I even move into a downward dogs or whatever Ira is all over me like playground. haha! Feels good to stretch and open up. So needed!
And today also the Eddie Big Wave Surf contest was held so my neighborhood is wild with a ton of energy in the air! And John John was the winner!! (Tama and Iras hero.. well im pretty sure everyones hero 🙂 anyway, It was nice to come home and relax after a day of excitement!
Hope you give this a go! Its a definite go to now after today! Have a good day my friends!! (recipes below).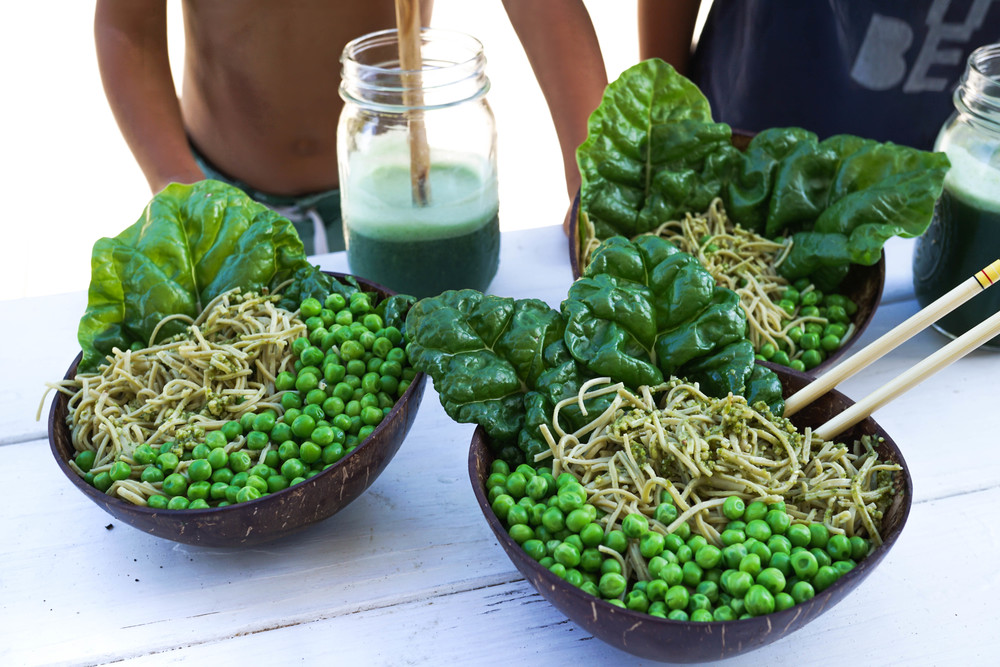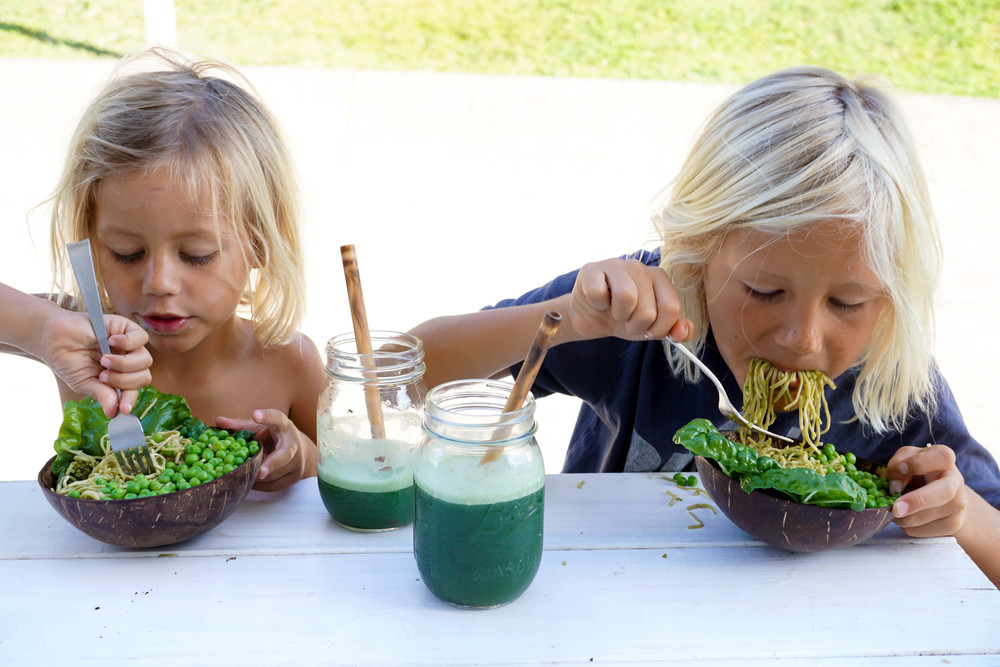 RECIPE
Vegan Macadamia Nut Pesto
1 cup macadamia nuts, toasted
2 cups fresh basil, stems removed
2 garlic cloves
1 lemon, juiced
1/8 cup cold pressed olive oil or water
1 tsp salt
Fresh ground pepper to taste
cook noodles as directed
drain the water
add vegan pesto to taste (recipe below)
add organic cooked peas and done!
METHOD
Toast your Macadamia nuts in a frying pan tossing constantly on medium hear, or in the oven at 350 degrees for 10 minutes.
After, place nuts, basil, garlic and lemon juice in a food processor, adding oil slowly and blend until creamy.
Add salt and pepper to taste, and more lemon juice if required (start with half a lemon's juice).
Love Love Love Macadamia Pesto and it smells amazing as you are grinding all fresh basil, lemon and nuts together!
Make your kids fond off veggies, with gluten free pasta with vegan pesto and swiss chard wraps.